澄清聲明
就3月27日《東周刊》及3月29日《星島日報》及《頭條日報》關於對后海灣魚塘保育的報導,文章中引述本會對保育后海灣濕地的建議,出現偏差,就此作出澄清。星島日報及頭條日報亦未有訪問本會。
本會的宗旨是保育濕地,亦思考怎樣將荒廢私人魚塘妥善管理,以提升它們的生態及社會價值,而非如《星島日報》報導標題所說在濕地建屋。本會建議可考慮在新界西北的棕地和閒置土地(包括濕地緩衝區及以外地方)的發展提高發展密度,換取濕地保育區內私人魚塘作為保育管理和傳統養魚業操作,令環境、社會和經濟同時得益,達至真正的可持續發展。
有關報導:
---
Completed Events
Sustainability of Deep Bay Wetlands
Date: 24 January 2019 (Thursday)
Time: 9:00am – 1:00pm
Venue: Diamond Room, 5th Floor, The Cityview Hotel (23 Waterloo Road, Kowloon, Hong Kong)
The ecological values of Deep Bay wetlands that include a mixture of natural and man-modified habitats to migratory water birds are well recognized. This has led to the designation of Mai Po Nature Reserve in 1983 and the Mai Po and Inner Deep Bay Ramsar Site in 1995 for their protection. In addition, there are two Management Agreement schemes covering commercial fish ponds since 2012. However, large areas of fish ponds have been abandoned over the years and susceptible to the colonization by invasive exotic plants. This has significant impacts on the ecological and social value of the fish ponds.
How to sustain the Deep Bay wetlands will be discussed among the stakeholders in this Forum, drawing on overseas experiences of conserving and managing private wetlands and local knowledge on the changing Deep Bay ecosystem.
Speakers:
Prof. Peter Hills, Emeritus Professor, University of Hong Kong (HKU)
Dr. Michael Lau, Chairman, Hong Kong Wetlands Conservation Association (HKWCA)
Dr. Martin Spray, Chief Executive, Wildfowl & Wetlands Trust (WWT)
Dr. Lew Young, Chief Executive, Partnership for the East Asian – Australasian Flyway (EAAFP)
Mr. Yu Yat-Tung, Research Manager, Hong Kong Bird Watching Society (HKBWS)
Panel Chair-person:
Nora Tam, Chair Professor of Biology, City University of Hong Kong (CityU)
Enquiry:
Co-Organisers:
Green Power & Eco-Education and Resources Centre
---
About HKWCA
The Hong Kong Wetlands Conservation Association (HKWCA) is a non-government organisation founded in July 2018. Our aim is to promote conservation of wetlands and wetland associated nature conservation and management plans. HKWCA is also keen on promoting conservation education and exchange of global and local experience in ecological conservation.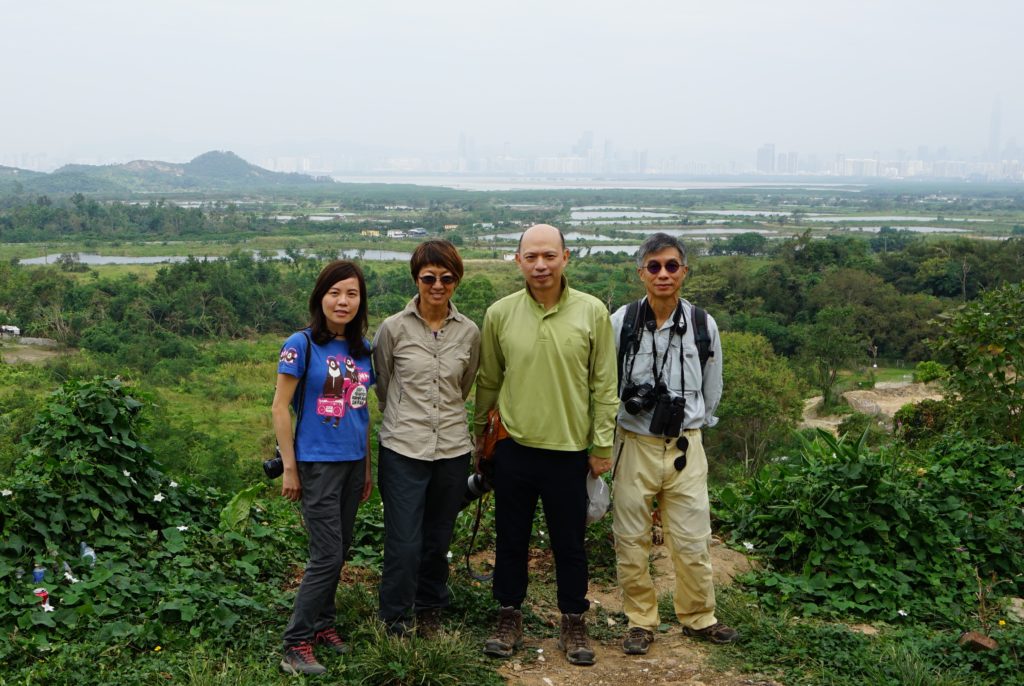 Structure
President: Dr. MAN Chi Sum, JP
Chairman: Dr. Michael LAU
Vice Chairman: Ms. Mee-Ling YAU
Secretary: Ms. SO On Man, Cammy